Field
Empower Field at Mile High invites you to experience the best field in football. With lush green grass under Colorado's famous blue skies, the field is the perfect backdrop to your next event.
Event Space/Square Footage: N/A
General Capacity: up to 7,000
Theater: N/A
Banquet: N/A
Classroom: N/A
Booths: N/A
Hosting an event on the field is the ideal way to celebrate and entertain your guests. Give the experience of a lifetime by offering a Punt, Pass, and Catch competition; or take it up a notch and ask for our Guest Relations staff to facilitate a custom, Take it to the Field Teambuilding Program.

With three state of the art Thundervision Scoreboards, make dreams come true with a live camera production displaying your guests' field activities in real-time, display company logos, a greeting to your guests, or show a slideshow of past memories. A track surrounds the field with 7'-14' of space to include tables, chairs, catering, and activities set up directly on the track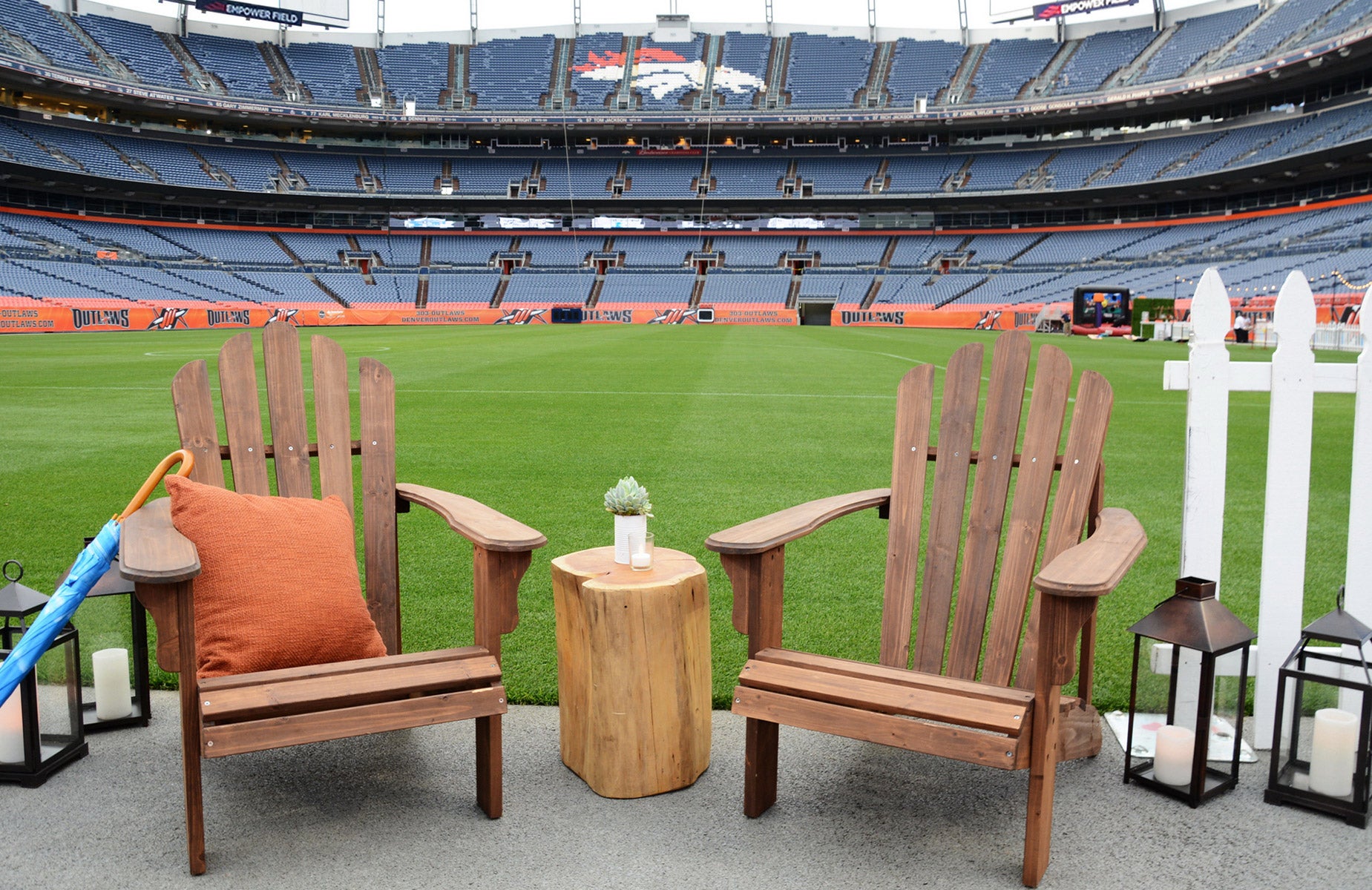 Features
Ancillary Services to Enhance Your Event Experience (Additional fees apply)
Field Flooring (starting at $10,000)
Teambuilding Services
Production Services
Scoreboard Rental
Miles the Mascot
Stadium Stampede
Broncos Cheerleaders
Field Partial Sideline Rental
$5,500 Field Track Only
$7,500 Field Partial Sideline Rental (pending availability)
$7,500 Field Track Only
$9,500 Field Partial Sideline Rental (pending availability)
Field Partial Sideline Rental
If you would like to incorporate approved field activities in your event experience, we do allow access to the sideline areas. Included in your Field Partial Sideline rental is (1) field activity facilitated by our Guest Relations staff (pass, punt, or catch). Additional field activities are $750 each. You have the option to outsource additional approved field activities with our preferred vendor, Fun Productions 303-344-8899.
Evening rates are applicable after 5:00pm.

Facility Fees are inclusive of the following:
Parking, tables (per inventory), white folding chairs, outdoor high cabs, building security, housekeeping, standard engineering services, and all applicable tax. The field facility fee is based on a three-hour event, with 2-hours of set up prior to event start time. Additional event time is available.
DAYTIME WEEKDAY: Field rates are based on 3 event hours. Additional Hours are $1,000 per hour
EVENING/WEEKEND: Field rates are based on 3 event hours. Additional Hours are $2,000 per hour
Access to the sidelines is not available from August-January
Note: Partial Sideline or access to field greens is NOT available during the football season (August-January). Field track is available during the football season, pending scheduling of field maintenance or other football prep.
---
Catering Info
Events hosted on the Field have the option to use either premier caterer for food service. Aramark Catering holds the liquor license in the event space, should you choose to offer.