Empower Field at Mile High continues to follow the most recent Denver Public Health Order
Due to rapidly declining COVID-19 cases, stabilized hospitalization rates and easy free access to vaccines and boosters, Denver's public health order requiring masks in most indoor public spaces expired on Feb. 3, 2022. Face coverings are still highly recommended for those who are immunocompromised and those who are not vaccinated, not fully vaccinated or boosted.
Empower Field at Mile High has implemented numerous health and safety enhancements to improve attendees safety at events. For more information on those enhancements, see below.
Doing Our Part
Empower Field at Mile High has implemented several health and sanitation practices following guidelines from the State of Colorado, City of Denver, NFL and health officials. Empower Field at Mile High and the stadium staff will also be playing their part by implementing a few additional safety measures.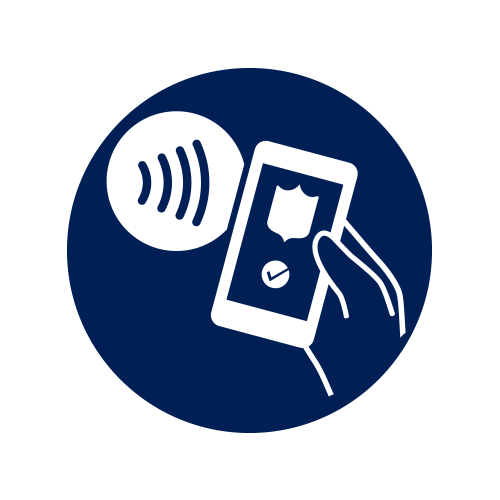 Empower Field at Mile High will be as touchless as possible from the entry process to restrooms to concessions. The stadium is now a cashless venue.

For your safety and convenience, there are payment options through mobile devices (ex: Apple Pay) & traditional scan/chip options for credit/debit cards at all points of sale.

Mobile ordering will also be expanded this season. Aramark debuted several self-service kiosks in 2019, and recently installed additional point-of-sale touchless concession options throughout the stadium.

Reverse ATMs (Cash-to-card machines) are available on each level of the stadium for fans who don't have a credit card.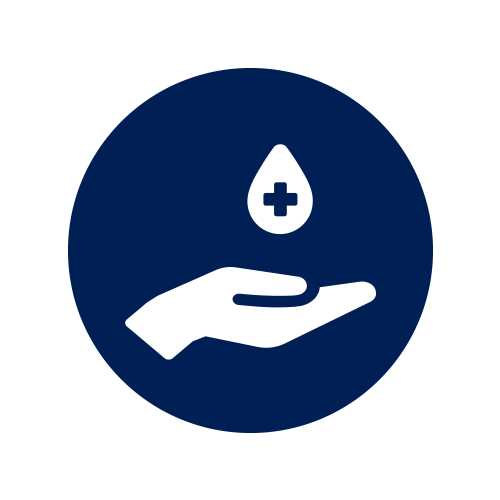 In addition to frequent disinfecting and cleaning of high-touch surfaces with EPA-registered products, the stadium has taken the following steps to minimize the spread of COVID-19:
Transformation of all bathrooms to entirely touchless systems, including toilets, sinks and paper towel dispensers.
Installation of UV-C lights under escalators in order to reduce or eliminate bacteria on widely used handrails.
Addition of bipolar ionization in the stadium's HVAC system, which is expected to both lower the risk of disease transfer and eliminate allergens.
Placement of 800 hand sanitizer stations—both stand-alone and wall-mounted units—for fans to utilize throughout the stadium.
Fan Health Promise
All ticketholders must agree that neither they, nor any of their guests, will attend a game if any one or more of the following is true on game day:
Within the prior 14 days, they have tested positive for, or been exposed to someone who has tested positive for, COVID-19;
Within the prior 48 hours, they have experienced symptoms of COVID-19 (e.g., a fever of 100.4⁰F or higher, cough, shortness of breath or difficulty breathing, chills, repeated shaking, muscle pain/achiness, headache, sore throat, loss of taste or smell, nasal congestion, runny nose, vomiting, diarrhea, fatigue or any other symptoms associated with COVID-19 identified by the CDC);
Within the prior 14 days, they have travelled to any state or international territory identified by federal or applicable local governments as being subject to travel or quarantine advisories due to COVID-19.
Please note: According to the CDC, older adults and people of any age with serious underlying medical conditions may be at higher risk of death or severe illness from COVID-19. All guests should evaluate their risk in determining whether to attend a game.
COVID-19 WARNING
YOU MUST FOLLOW ALL STADIUM POLICIES, INCLUDING HEALTH AND SAFETY POLICIES, AND POSTED INSTRUCTIONS WHILE IN THE STADIUM AND ON STADIUM GROUNDS.

AN INHERENT RISK OF EXPOSURE TO COVID-19 AND ITS VARIANTS EXISTS IN ANY PUBLIC PLACE WHERE PEOPLE ARE PRESENT. COVID-19 IS AN EXTREMELY DANGEROUS DISEASE THAT CAN LEAD TO SEVERE ILLNESS AND DEATH. WHILE PEOPLE OF ALL AGES AND HEALTH CONDITIONS HAVE BEEN ADVERSELY AFFECTED BY COVID-19, CERTAIN PEOPLE HAVE BEEN IDENTIFIED BY PUBLIC HEALTH AUTHORITIES AS HAVING GREATER RISK BASED ON AGE AND/OR UNDERLYING MEDICAL CONDITIONS.

NO PRECAUTIONS CAN COMPLETELY ELIMINATE THE RISK OF EXPOSURE TO COVID-19. BY ENTERING THE STADIUM AND STADIUM GROUNDS, YOU VOLUNTARILY ASSUME ALL RISKS RELATED TO EXPOSURE TO COVID-19 AND ITS VARIANTS.