 1701 Bryant Street • Denver, CO 80204
From I-25 northbound
Exit at 17th Avenue (EXIT 210c)

From I-25 southbound
Exit at either the 23rd Avenue off-ramp (EXIT 210c) or at Colfax Avenue then exit at Federal Blvd north bound and turn right at the first light (Dick Connor Avenue).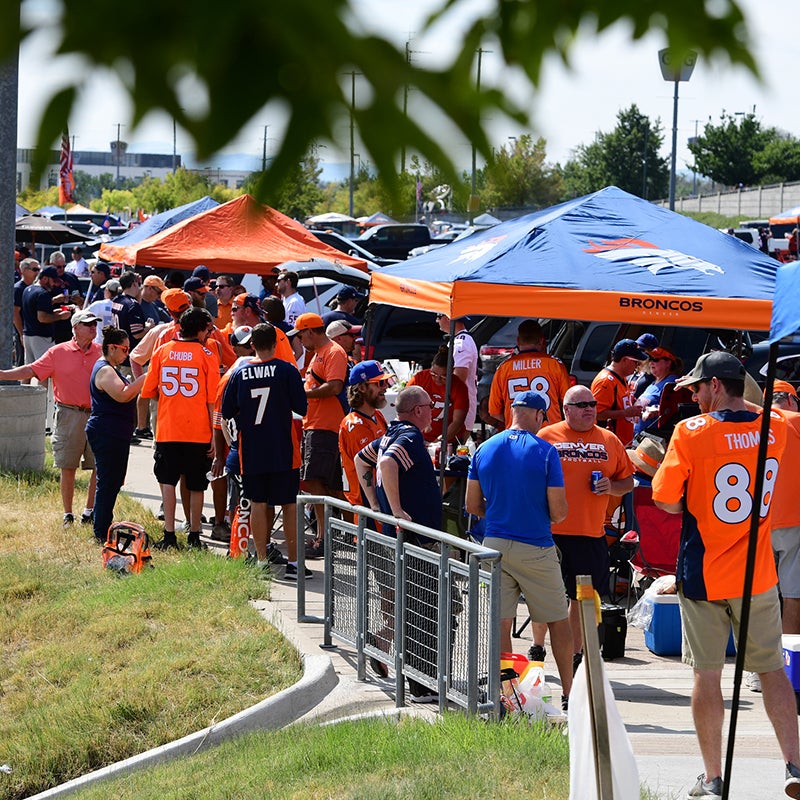 Tailgating
Tailgating is permitted for the 2021 season; however, we ask that all fans review our tailgating policies prior to arrival.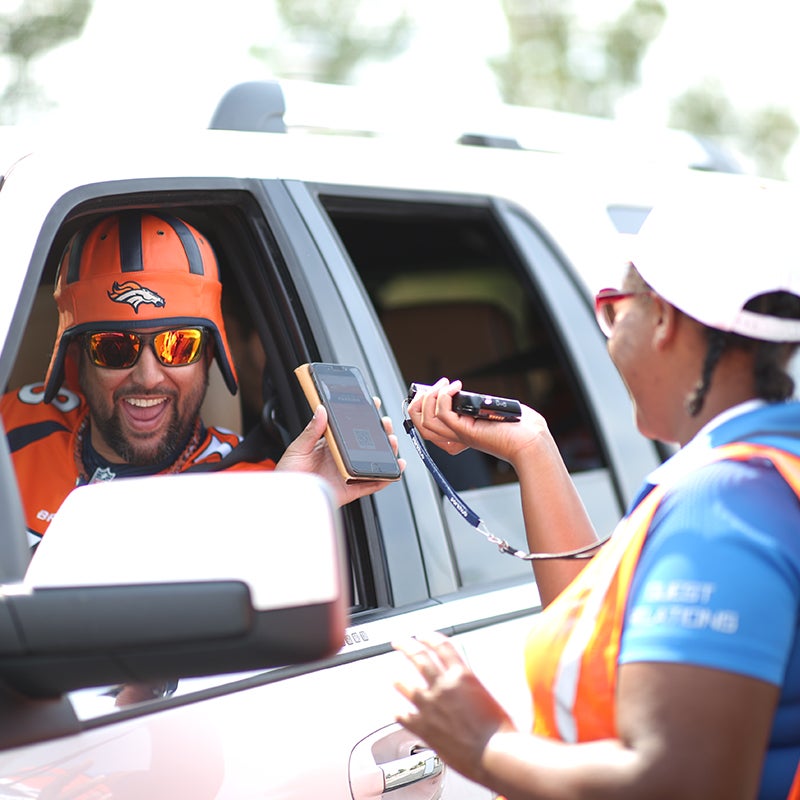 Parking Permits
Fans that wish to park on-site must purchase a permit prior to arriving at the Stadium. On site parking will be sold out on gamedays (the only exceptions to this are ADA, Lot C early tailgating and Lot A carpool lot). Fans without permits are advised to head directly to offsite parking at Ball Arena, Denver Aquarium or Auraria Campus.
If you have already purchased a permit, add your parking permit to Apple Wallet or Google Pay prior to arriving at the Stadium. Please have your permit ready prior to approaching the lot attendant.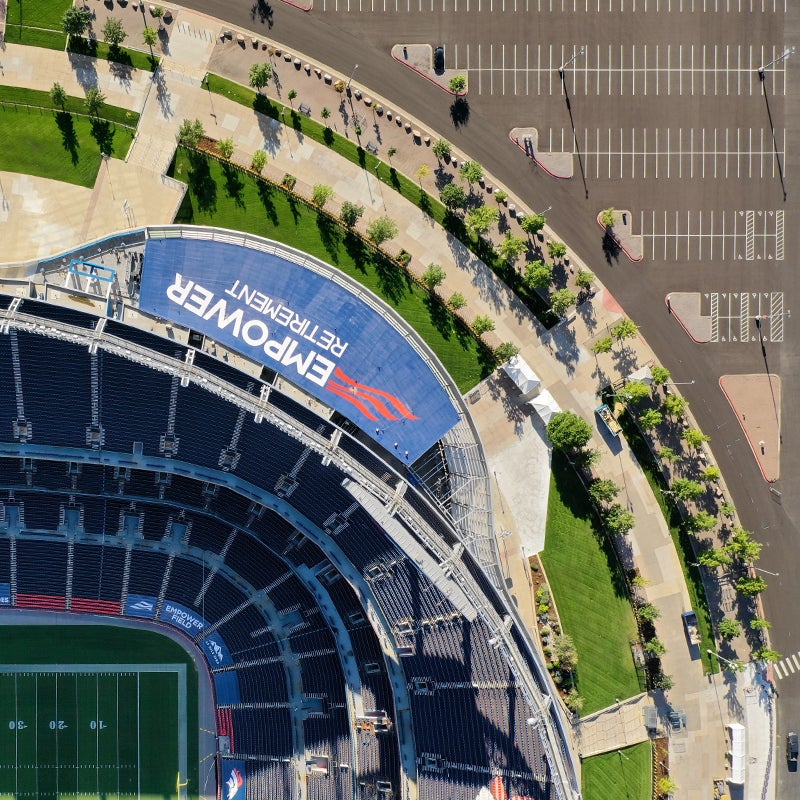 Jan. 8 - Chiefs vs. Broncos
Kickoff is at 2:30PM MS. Stadium Parking Lots open at 10:00AM.
Parking Lot C will open at 8:00AM for Lot C / C-RV permit holders & limited credit card parking.
Parking Lot A, the new game day carpool lot, will open at 10am. Vehicles with 4 more patrons per car will be allowed to pay $30 to park in Lot A on gamedays. The 4 patrons per car policy will be strictly enforced. This carpool lot is primarily reserved for sedans, SUVs and trucks (oversized vehicles will not be permitted). Additionally, tailgating will not be permitted in this lot, however, guests interested in tailgating can head over to Mane Street to check out gameday activations, watch NFL redzone and enjoy a beverage.

LIGHT RAIL
The Empower Field and Decatur-Federal Station provide direct access from light rail to the stadium. Please check the RTD website for service updates, capacity limitations and service frequency.

RIDESHARE
After the event, head to Gate 2 on the west side of the stadium and walk west towards Federal Boulevard to the Rideshare pickup located at the intersection of 17th & Federal Boulevard (near the Sports Fan building). View Map