 1701 Bryant Street • Denver, CO 80204
There are approximately 6,500 parking spaces on-site at the stadium and 15,000 additional spaces in independent parking lots near the stadium area.
On Broncos gameday, a limited number of gameday spaces are sold on a first-come, first-serve basis in Lots A & C. Lot A is the carpool lot (must have 4 people in your car to buy a space). Lot C is the early tailgating lot and typically sells out within the first hour of being open.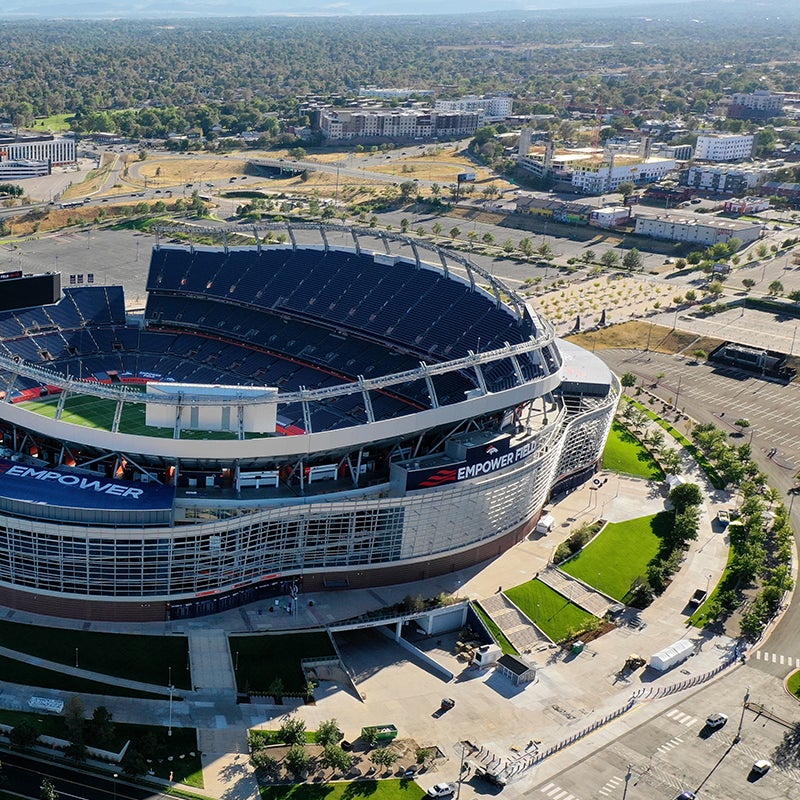 Upcoming Events
In preparation for your visit to Empower Field at Mile High, please review the upcoming event information.
Any available on-site parking on event day will be extremely limited. If you plan to not park on-site, additional transportation options include:
Off-site parking at the Riverside Church Denver, Denver Aquarium and Auraria Parkway.
RTD: nearest station is Mile High Station
Rideshare; Drop off and pick up location is located on Dick Connor and Federal Blvd.
Taxi pick up - drop off on Mile High Circle
PRINT PARKING LOT MAP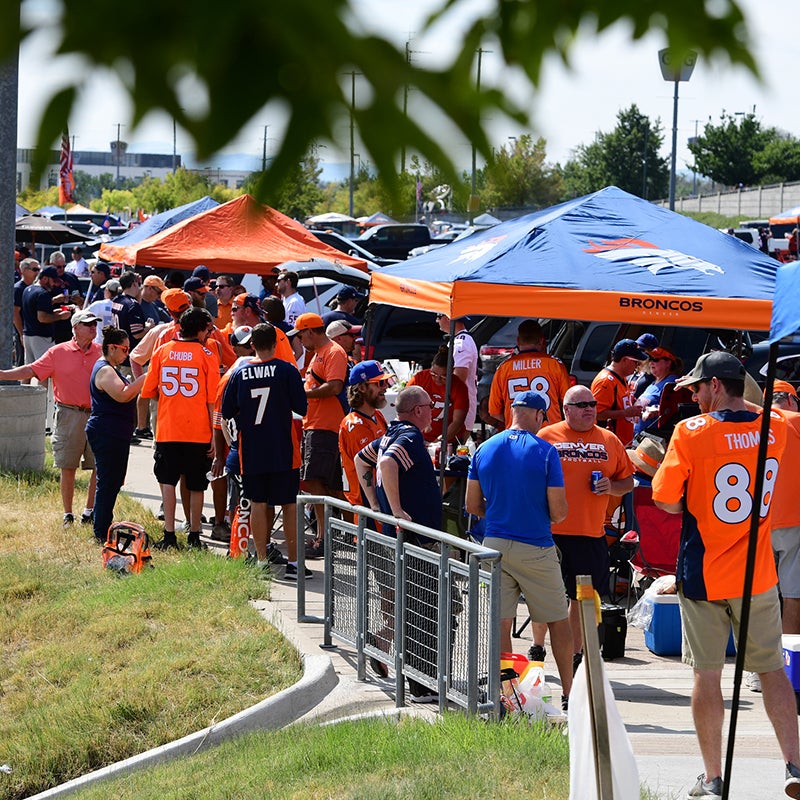 Tailgating
One parking permit = One parking space for vehicle usage only

LIGHT RAIL
The Empower Field and Decatur-Federal Station provide direct access from light rail to the stadium. Please check the RTD website for service updates, capacity limitations and service frequency.

RIDESHARE
After the event, head to Gate 2 on the west side of the stadium and walk west towards Federal Boulevard to the Rideshare pickup located at the intersection of 17th & Federal Boulevard (near the Sports Fan building). View Map