Denver BBQ Festival
The Denver BBQ Festival will bring together legendary pitmasters from Denver, Texas, Kansas City, St. Louis, and around the nation to serve award-winning BBQ.
Event Details
Admission is FREE on Friday evening, Saturday and Sunday. Save time and register for your Free GA Grounds Pass today.
Attendees can enjoy cold beer and drinks, BBQ tutorials & demonstrations, games & activities for the whole family, and live music from bands like The Rick Lewis Project.
Tickets for purchase are for the VIP Pit Pass. For more information, refer to the dropdown links below.
This year, the VIP Pit Pass is bigger, better and more BBQ-y than ever! VIP tickets will allow for 2.5hrs of all you can eat BBQ and private bathrooms. This all-inclusive experience gets you in the pits with the Legends, where you can watch them work their meaty magic while they feed you their world-famous Q. Additionally, you can enjoy complimentary cocktails crafted from recipes that the pitmasters themselves created, as well as beer and soft drinks.
Admission is free, but a grounds pass will be required to enter the event. Ages 12 and up are required to register for the free pass.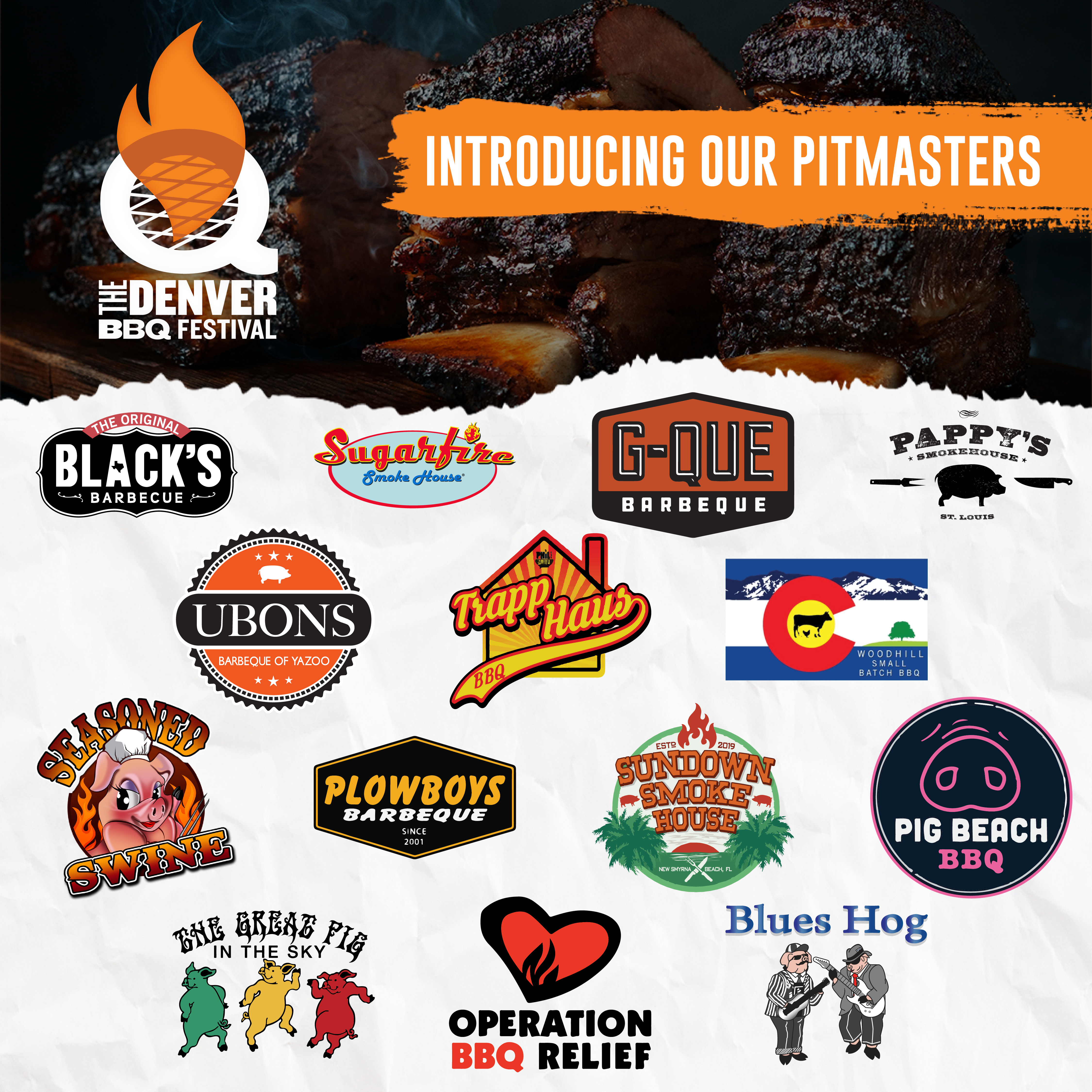 Mike Johnson of Sugarfire Smokehouse in St. Louis
Leslie Roark Scott of Ubons BBQ in Yazoo City, Miss.
Barrett Black of Black's BBQ in Lockhart, Texas
John Matthews & Brian Scoggins of Pappy's Smokehouse in St. Louis
Jason Ganahl of GQue BBQ in Denver
Tim Scheer of Blues Hog Barbeque in Washington, Mo.
Keith & Jodi Segura of Woodhill Small Batch BBQ in Littleton, Colo.
Nick Woolfolk of Great Pig in the Sky in Senatobia, Miss.
Todd Johns of Plowboys BBQ in Kansas City, Mo.
Matt Abdoo of Pig Beach in Brooklyn, N.Y.
Phil "The Grill" Johnson of Trapp Haus in Phoenix
Jacob Viers of Seasoned Swine in Golden, Colo.
Permitted/Prohibited Items
Empower Field at Mile High's clear bag policy will not be in effect; however, bags will be screened upon entry. Refer to the Denver BBQ Festival's guidelines below for approved bag dimensions and permitted/prohibited items.
View Policy & Prohibited Items
Empower Field at Mile High has implemented numerous health and safety enhancements to improve attendees safety at events. For more information on those enhancements click the link below.